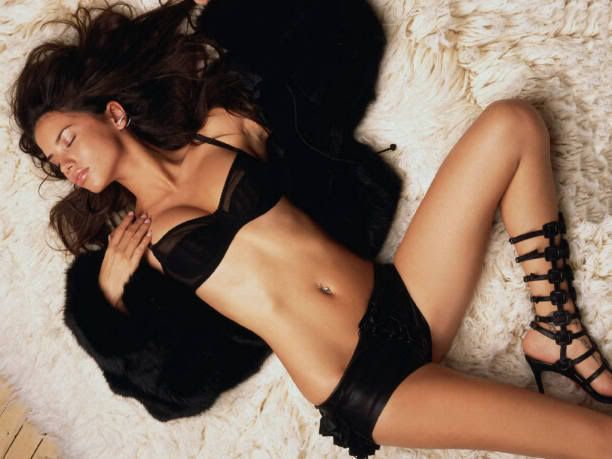 Did you know that I'm tall (6'3″)? Did you know that I wear size 13 shoes? Did you know that I have a rule that I don't get up before the sun? I know that isn't the type of did you know that you were planning to read, so before I lull you into a semi-comatose state with more mundane "Ray facts" let's get to the meat of this piece.
Mike Napoli leads all catchers with 20 homers. Only 12 of those bombs have come as a catcher, eight have come as a first basemen, but you get the point. Moreover, the 20 homers from a catcher eligible player are more than the combined total of Buster Posey (nine) and Joe Mauer (eight) who are hitting a combined .335.
Albert Pujols is pushing for the NL Triple Crown with a .319 average (third – Joey Votto leads the league at .323), 33 homers (first) and 92 RBI (first). He's also second in the league in OPS at 1.013 (two percentage points behind Votto). But did you know… Albert Pujols also leads all first basemen in the game with 12 steals. And he's having a down season?
There isn't a single second basemen, who qualifies for the batting title, who has an OBP of .400 as Robinson Cano has a .390 mark. Can also leads the position with a .326 batting average, a .568 SLG, a .958 OPS, 35 doubles and 87 RBI. Yeah, Cano has been pretty good, which is kinda like saying that Adrianna Lima is hot.
Casey McGehee has been insanely good given his draft day cost. McGehee has hit 20 homers this season which just so happens to be one less than Alex Rodriguez. Moreover, McGehee has more homers than a litany of fantasy stars at the hot corner; Michael Young (19), Kevin Youkilis (19), David Wright (19), Aramis Ramirez (19) and Evan Longoria (18). Casey's total of 82 RBI is also more than Wright (81), Mark Reynolds (71), Young (70), Ryan Zimmerman (70).
Yunieksy Betancourt has more RBI (61) than any shortstop in the American League. Read that again to make sure you've got it. For that matter, any idea who leads NL shortstops in RBI? In another minor miracle, it's Juan Uribe (66). Let's keep building on the craziness. I haven't even mentioned the man who leads all shortstops in RBI – Alex Gonzalez who has 70. He had 50 as a member of the Blue Jays and 20 as a member of the Braves.
Brennan Boesch hit .342 with 12 homers and a .990 OPS in 65 games before the All-Star break. Since that point he has played 37 games and he his hit a sickly .145 with two homers and a .429 OPS. Think about that. He has literally been less than half the player he was in the first half.
Juan Pierre has 49 steals leaving him one short of a fifth season of at least 50 thefts. Since he began his career in 2000, there are only two men that can rival that level of production. Jose Reyes has four 50-steal seasons in that time whereas Carl Crawford has five 50-steal efforts. Mr. Crawford needs nine more steals this season to push his career mark to six 50-steal seasons.
The Giants' Andres Torres is having a special season. Amongst players who qualify as a right fielder, Torres is sixth in OPS (.866), sixth in OBP (.370) and seventh in SLG (.499). Torres also has scored 71 runs – one more than Justin Upton – and his total of 23 steals makes him one of only five qualifiers at the position with at least 20 (Ichiro Suzuki, Angel Pagan, Will Venable and Ben Zobrist).
Everyone has been talking about Roy Halladay, Adam Wainwright, Ubaldo Jimenez and Josh Johnson, but has anyone noticed who is leading the AL in ERA this season with a 2.26 mark? The answer is none other than Clay Buchholz of the Red Sox. Clay hasn't given up an earned run in his last three starts, and five times in his last nine trips to the hill he has emerged unscathed. Not bad for a guy who entered the year with a grand total of 36 games under his belt.
Not many have taken notice, but Neftali Feliz is about to make history. After tossing a total of 31 innings last season, Neftali still qualifies for the AL Rookie of the Year award. If that isn't cool enough, how about the fact that he is a mere seven saves from setting an all-time rookie record. The current mark is 37 held by Kaz Sasaki. Of course, Sasaki was 32 years old when he came to the States after a career of success in Japan, so that number really shouldn't count – at least in this scribes book.
By Ray Flowers